Hah - first post

I recently started to make some new gaming terrain and I thought I'd share. I made a flexible gaming mat which is great for storing purposes with the help of acrylic sealing stuff from the DIY store and that mat you use to protect your floor when painting your walls and ceiling also from the DIY store. (Sorry I don't know the english term nor does my dictionary) Add some sand and flock and the result you get is: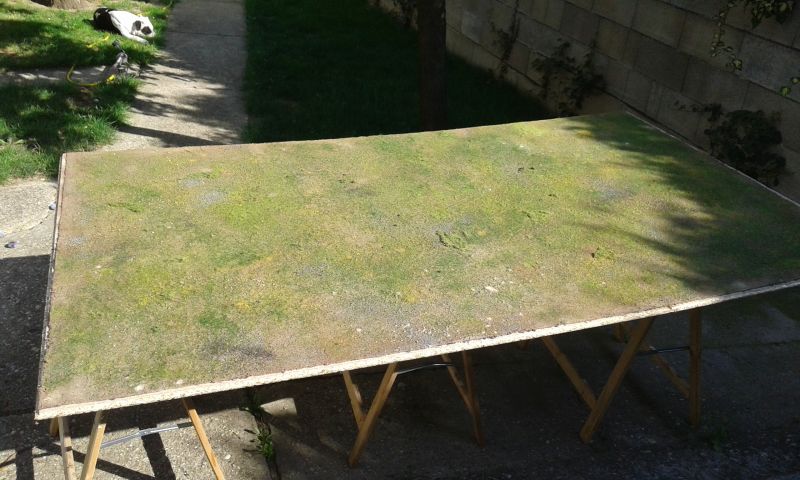 closeup from the structure (note my hand doing a magic ritual which places the curse of unlucky dice on all my opponents on this mat):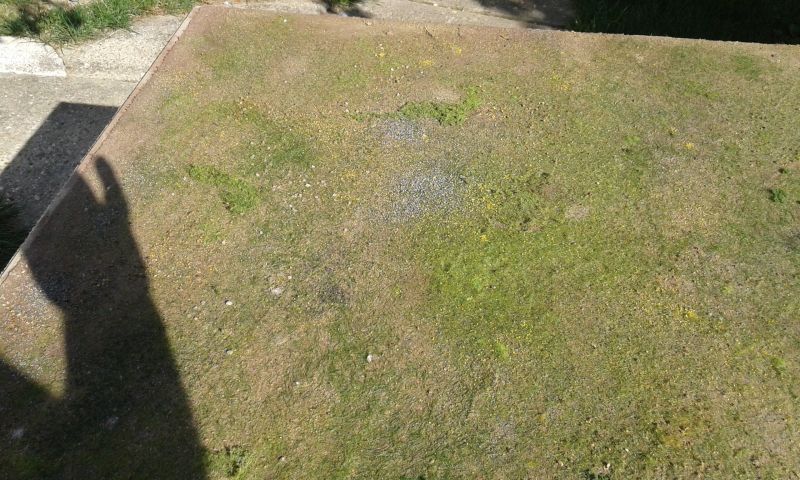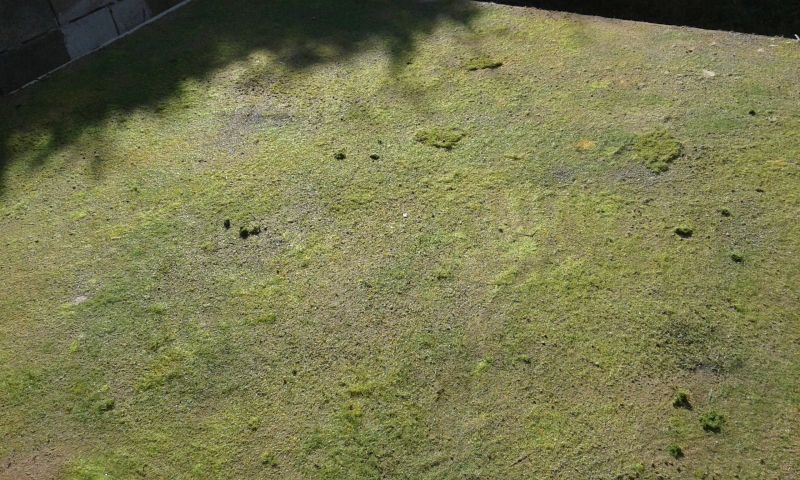 The cool thing on the mat is because of the painter's mat rigidness you can place thin pieces of foam underneath which results in a gently rolling terrain which looks much more realistic than a flat plain.
The total cost for the material is ~25€/$ and it takes about 2 hours to make.
I'm also going to make flexible terrainfeatures. I started with some street elements. Basicly I use the same method but don't use a mat. I put the acrylic mass directly on a plasitc bag (litterbags are great) and when it's dry you just can peel it off. trim the borders with a sharp knife and here you go with streets that adapt to hills upward and downward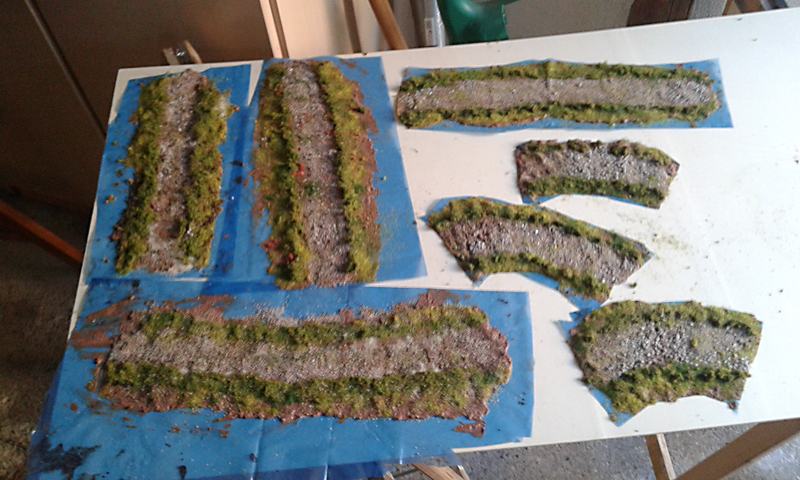 edit: I don't know how familiar peole here are with this technique. If they aren't and there is interest I could do a full tutorial.
Last edited by Greymouse on Mon Jul 24, 2017 1:09 am; edited 1 time in total

_________________
"So first of all they are very polite and second they don't mean it."
(Christoph Waltz about the Austrians)
Admin





Posts

: 236


Reputation

: 8


Join date

: 2014-05-16


Age

: 49


Location

: Austria



Full tutorial please, it looks good
VBU 7 h.c.





Posts

: 499


Reputation

: 15


Join date

: 2014-05-19



That looks very nice indeed. What scale are you using it with?

I followed similar structure myself for 6mm purposes but used static grass and some flock mixed. Would do some things a bit differently but I have to admit that flexible mat creates some really nice rolling landscapes.


VBU 2





Posts

: 26


Reputation

: 0


Join date

: 2015-02-05




Similar topics
---
Permissions in this forum:
You
cannot
reply to topics in this forum